Regular price

$ 999.00

Sale price

$ 799.00
SUB8.2
Automatic 14-Day Risk Free Trial
Add Big Wireless Bass To Anything With An Output Jack  
Or Bluetooth connect to the SUB8.2 and feed high passed audio from SUB8.2's high pass output jack into your speaker's input jack!  This adds bass and makes your existing Bluetooth speaker much louder by alleviating it from playing hard to reproduce bass sounds.
Battery powered no electricity needed.  
Put together along with a 200 Watt RMS (400W Max)Class A/B high fidelity 4 channel amplifier with user adjustable active crossovers for the best sound possible in the lightest package with the longest battery life. 
With its massive aluminum front panel serving as the amplifier's heatsink, it is made to play FULL BLAST all day on a hot day without skipping a beat.

The Specifications 
Portable Subwoofer Accessorize 28 x 15 x 13 inches 
Bluetooth Bluetooth aptX HD  
Woofers 2 x 8.5 inch DVC
Amplifier Power 200 Watts RMS , Max 400W 
Infrasonic Filter 24dB/octave @28Hz 
High Pass Out Jack 80Hz - 20kHz @ -3dB 12dB/octave 
Frequency Response 32Hz - 180Hz  @ -3dB 
Peak SPL 122 dB @ 1 meter 
Weight 38 lbs 
Battery Info
Internal Battery Lithium Ion 231 Wh, protected
Max Voltage 16.8V 
Play time on full charge 6 to 30 hours  
Battery Life Over 1000 recharge cycles 
Time to fully recharge About 8 hours   

Included Items 
DiamondBoxx Model SUB8.2 
Lithium Ion Battery Charger 
3.5 mm stereo audio cable 
User manual 
The Fun 
SUB8.2 User Manual
Proudly Made in USA   
Share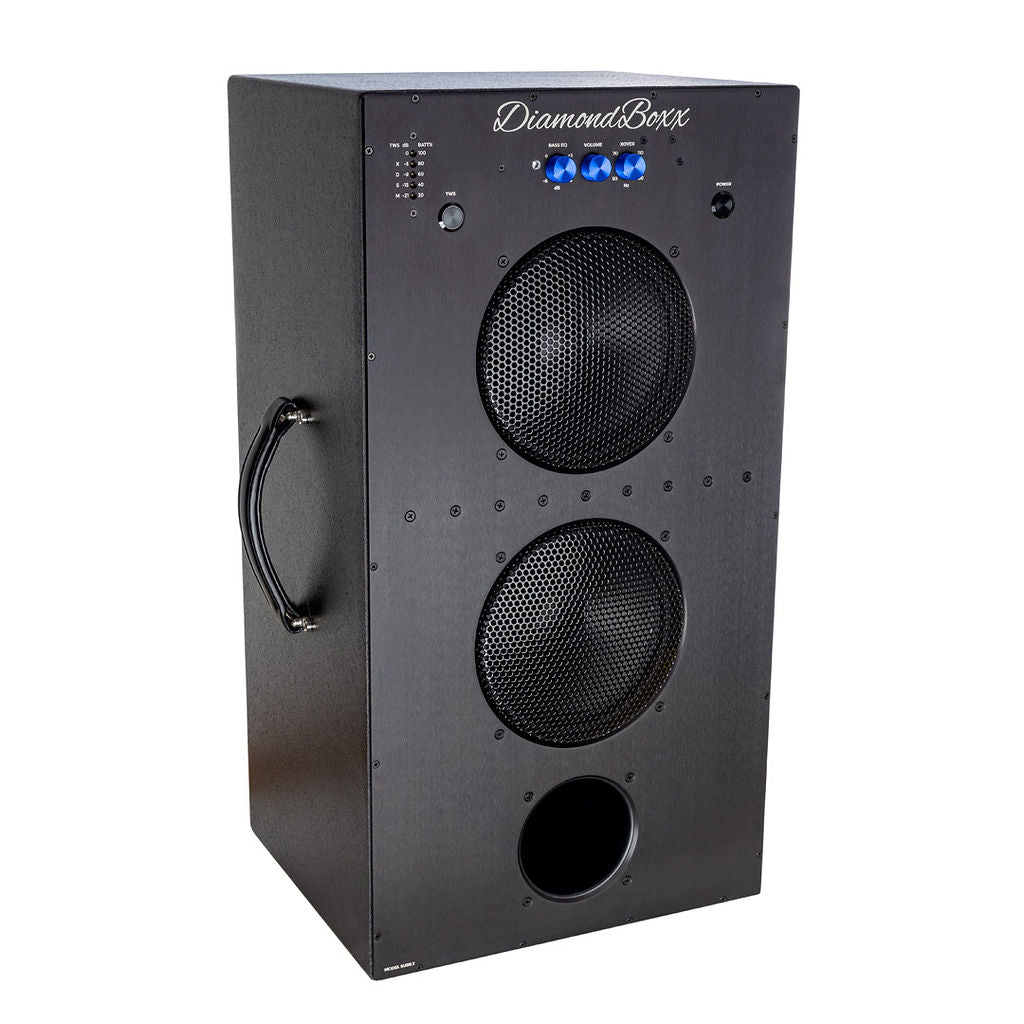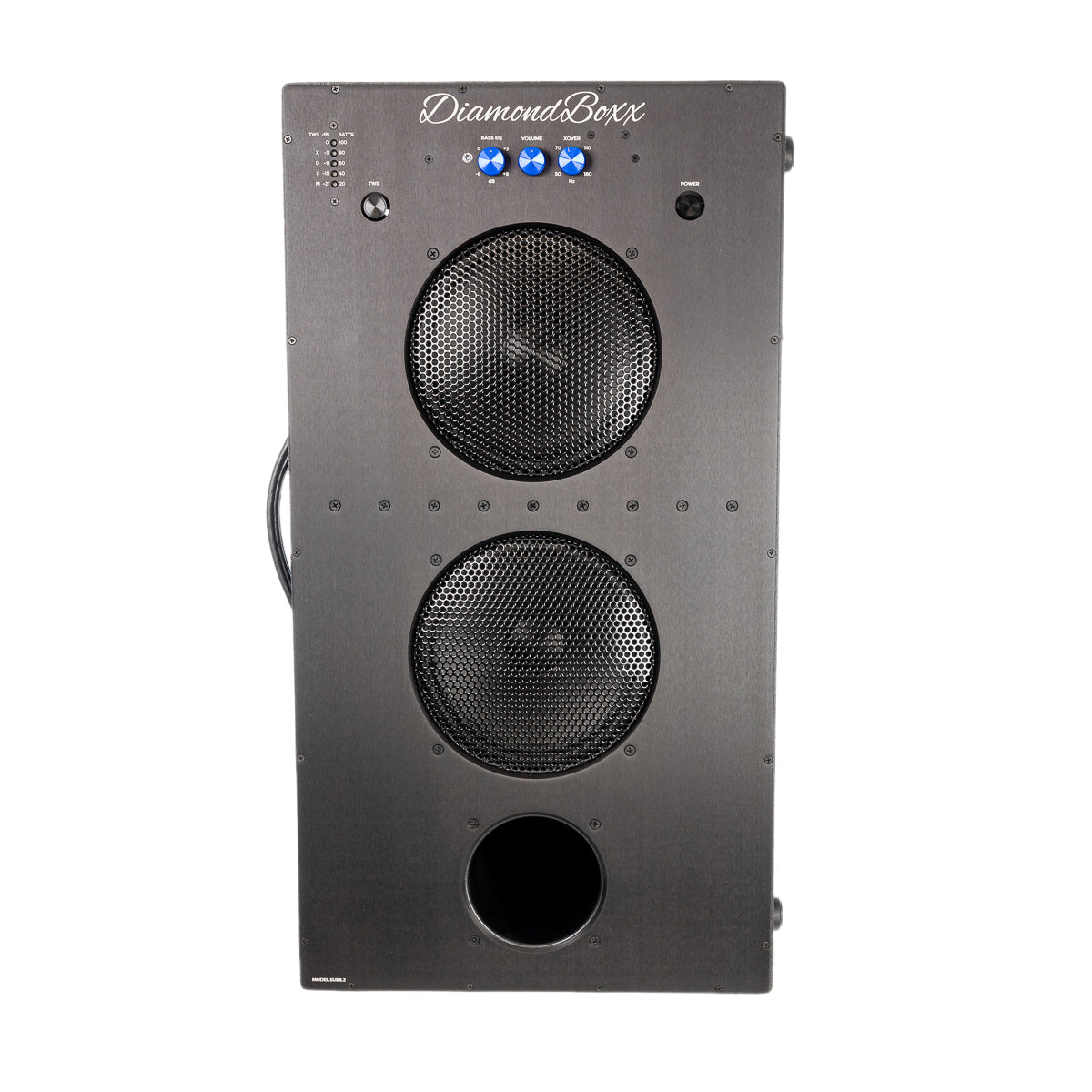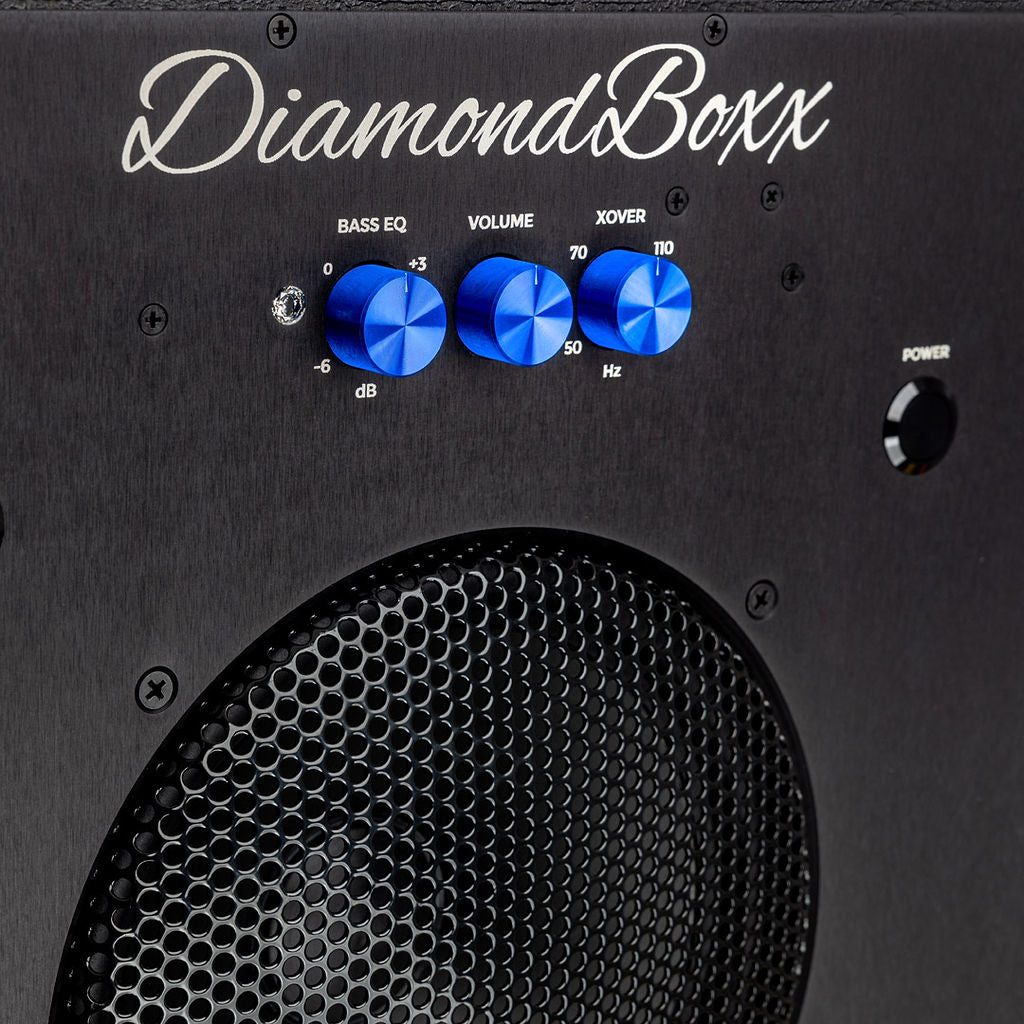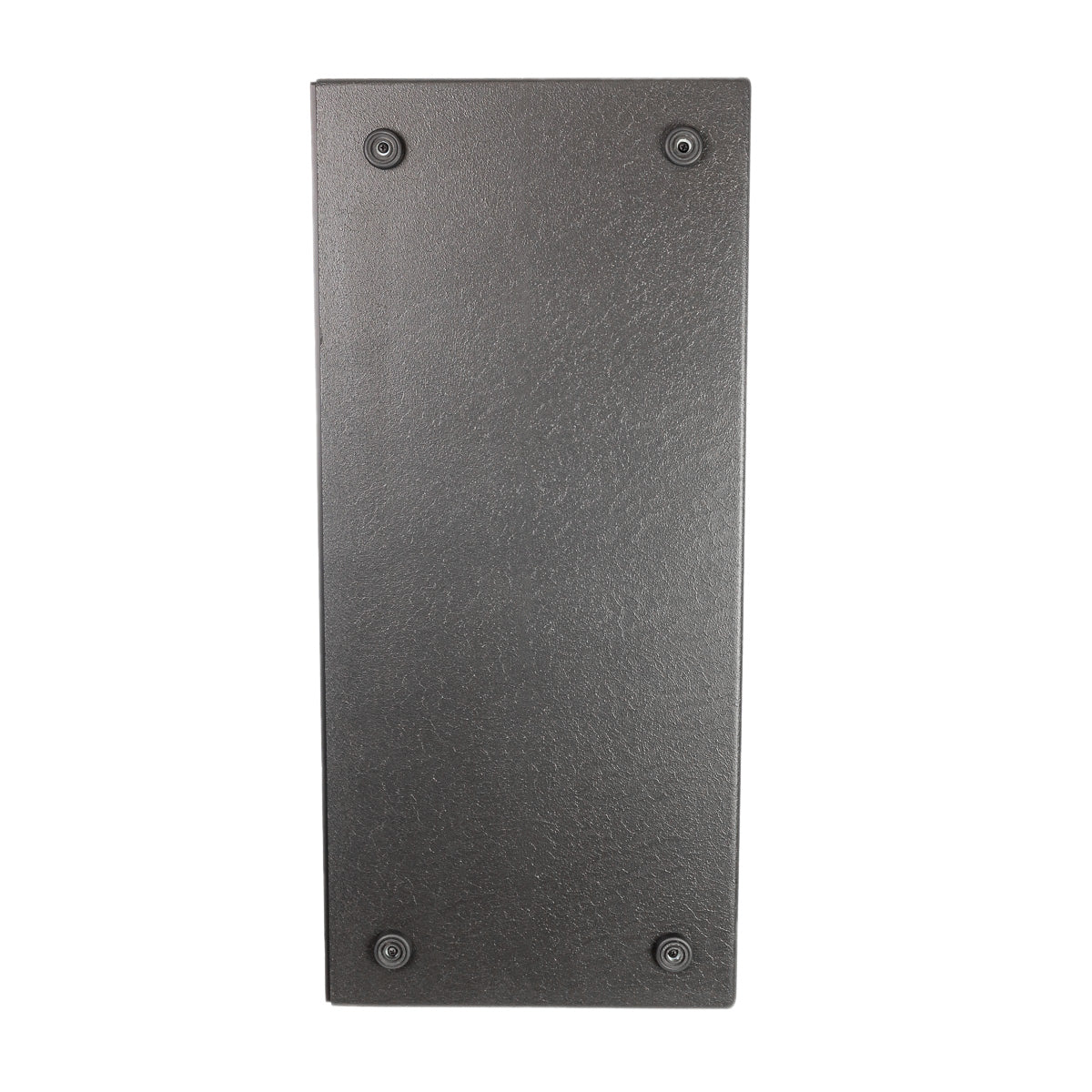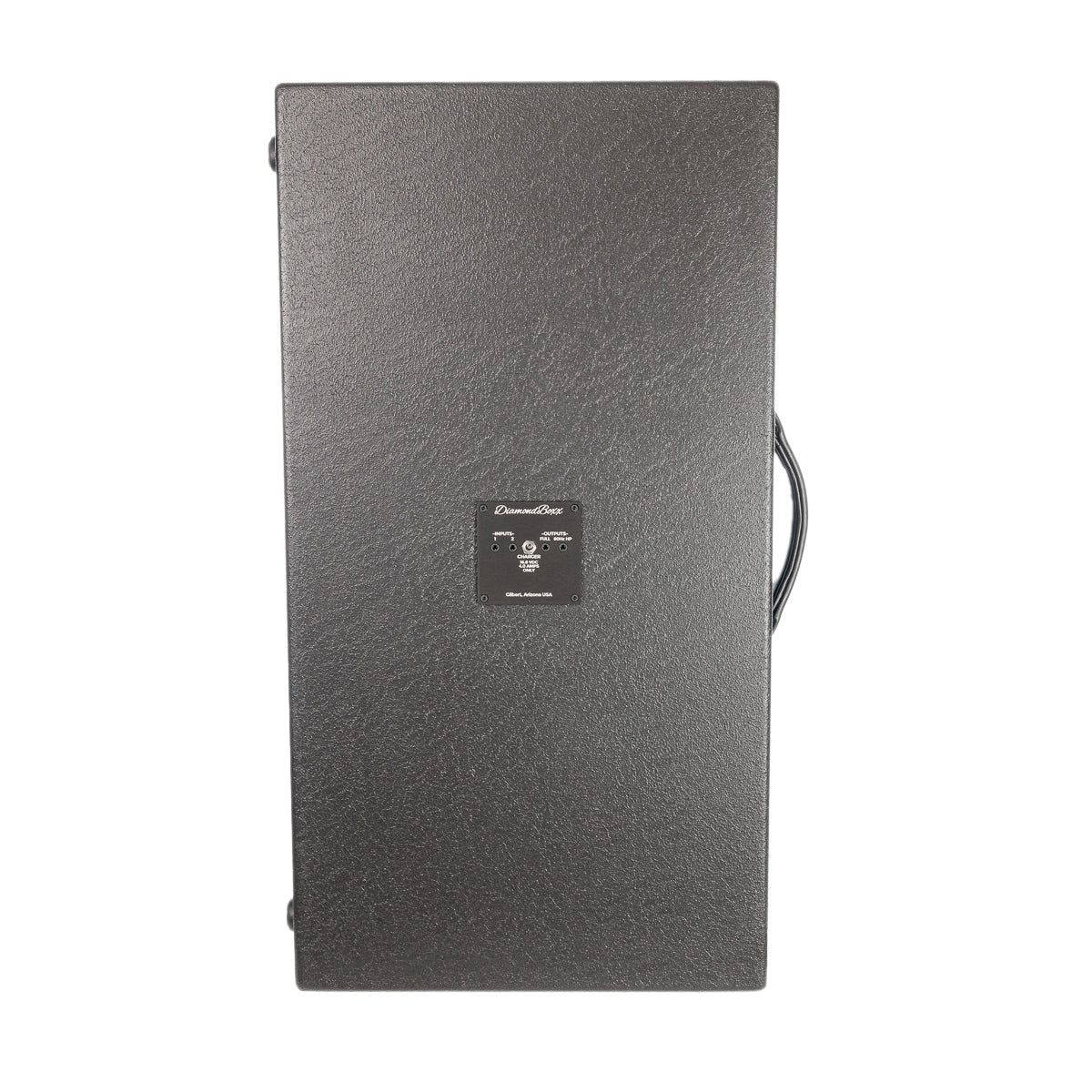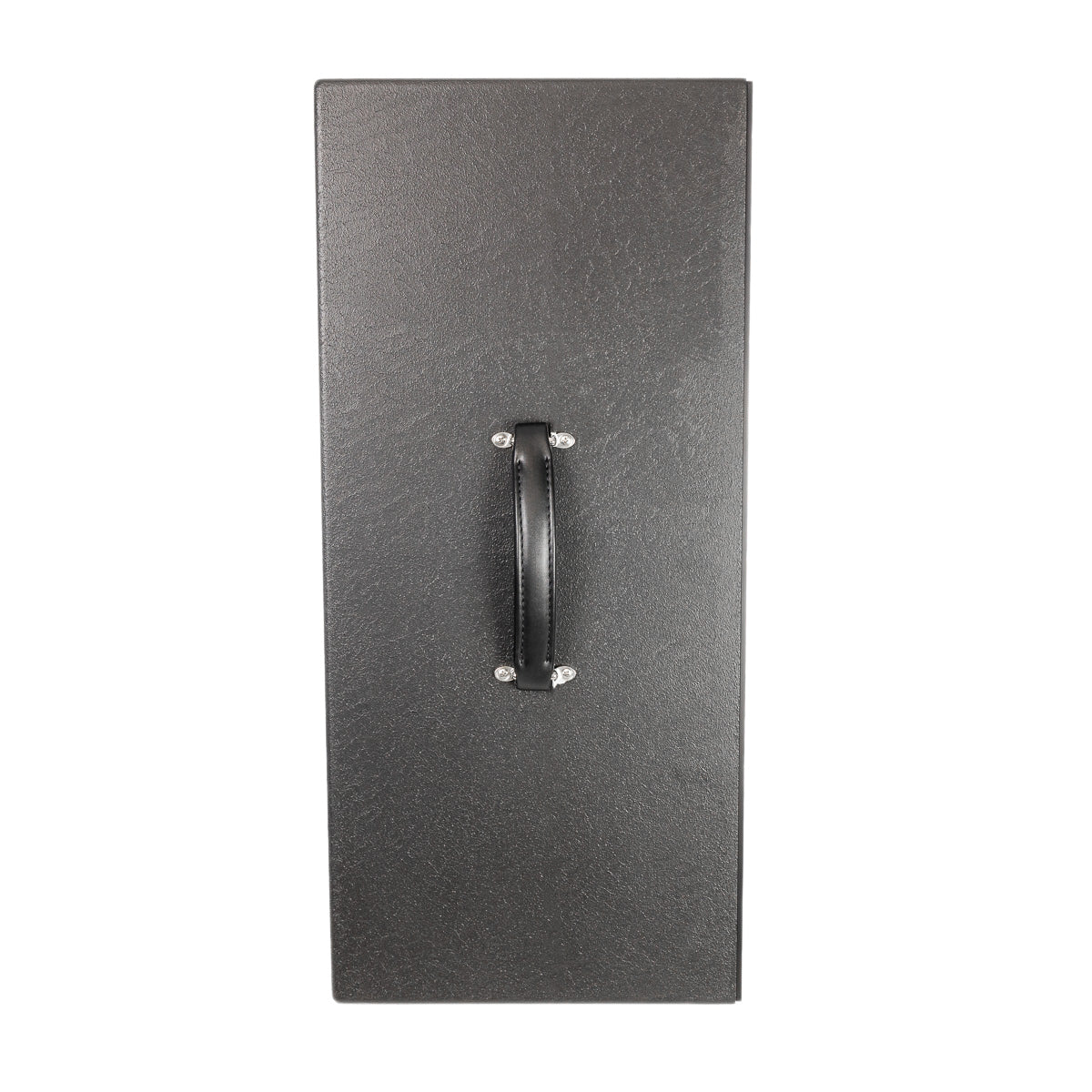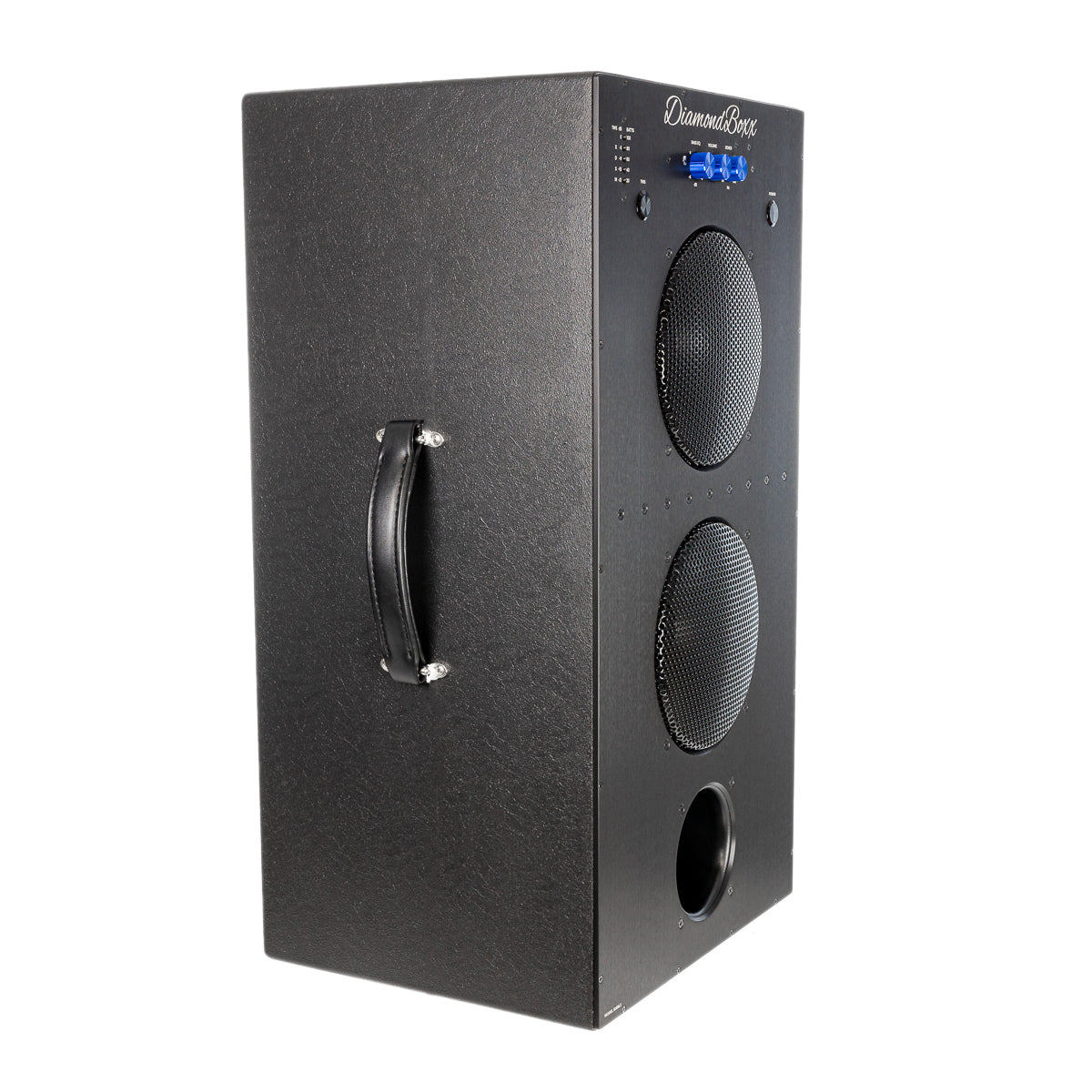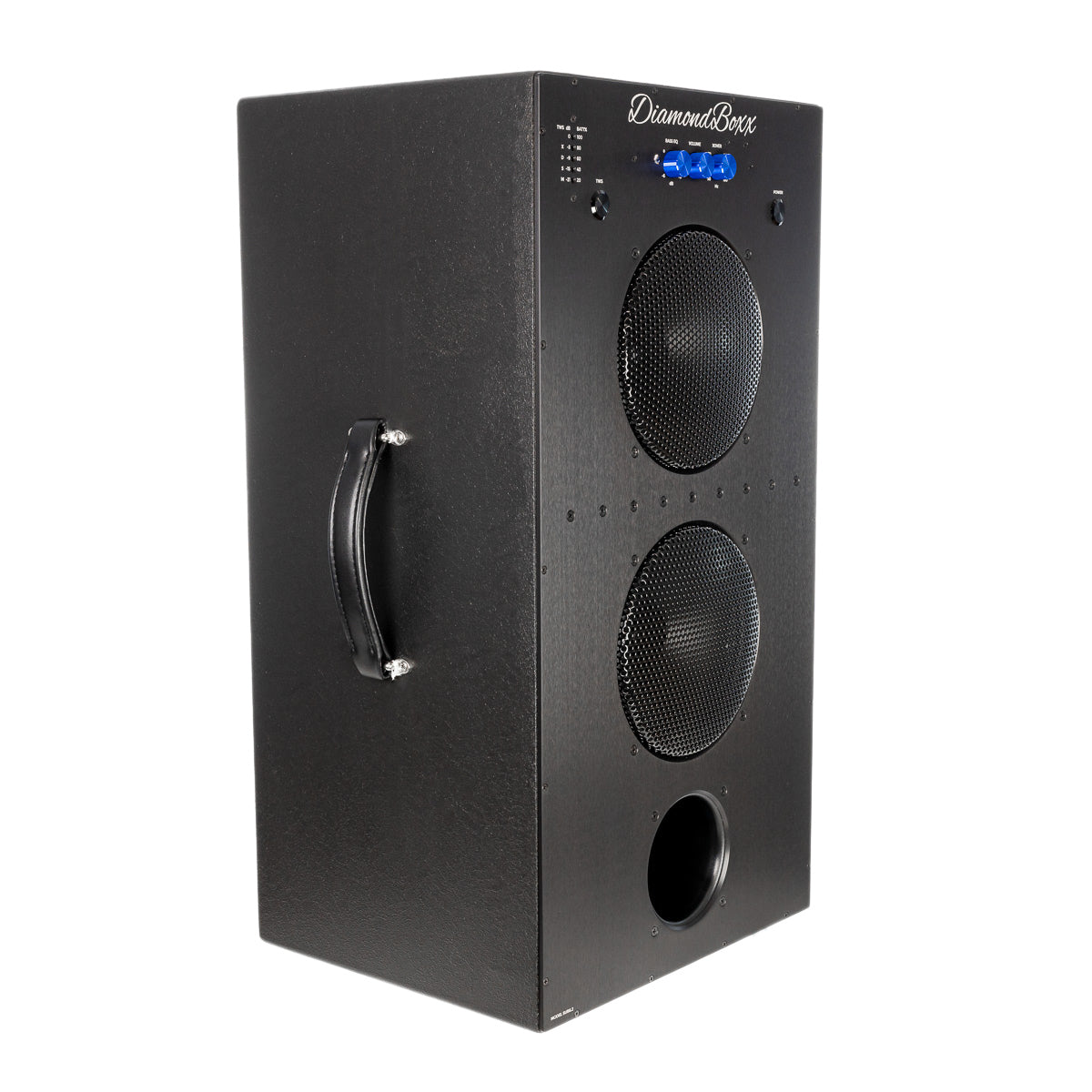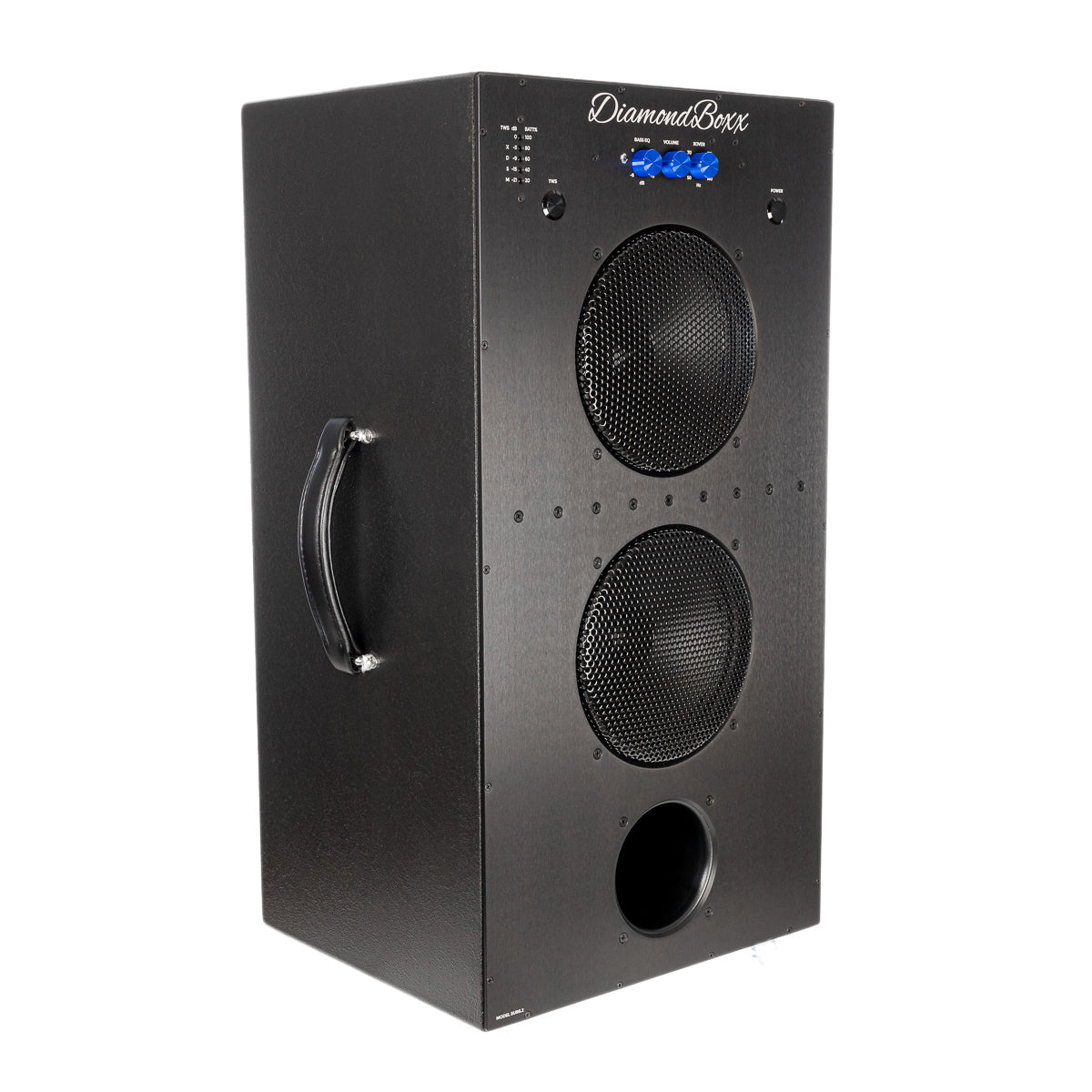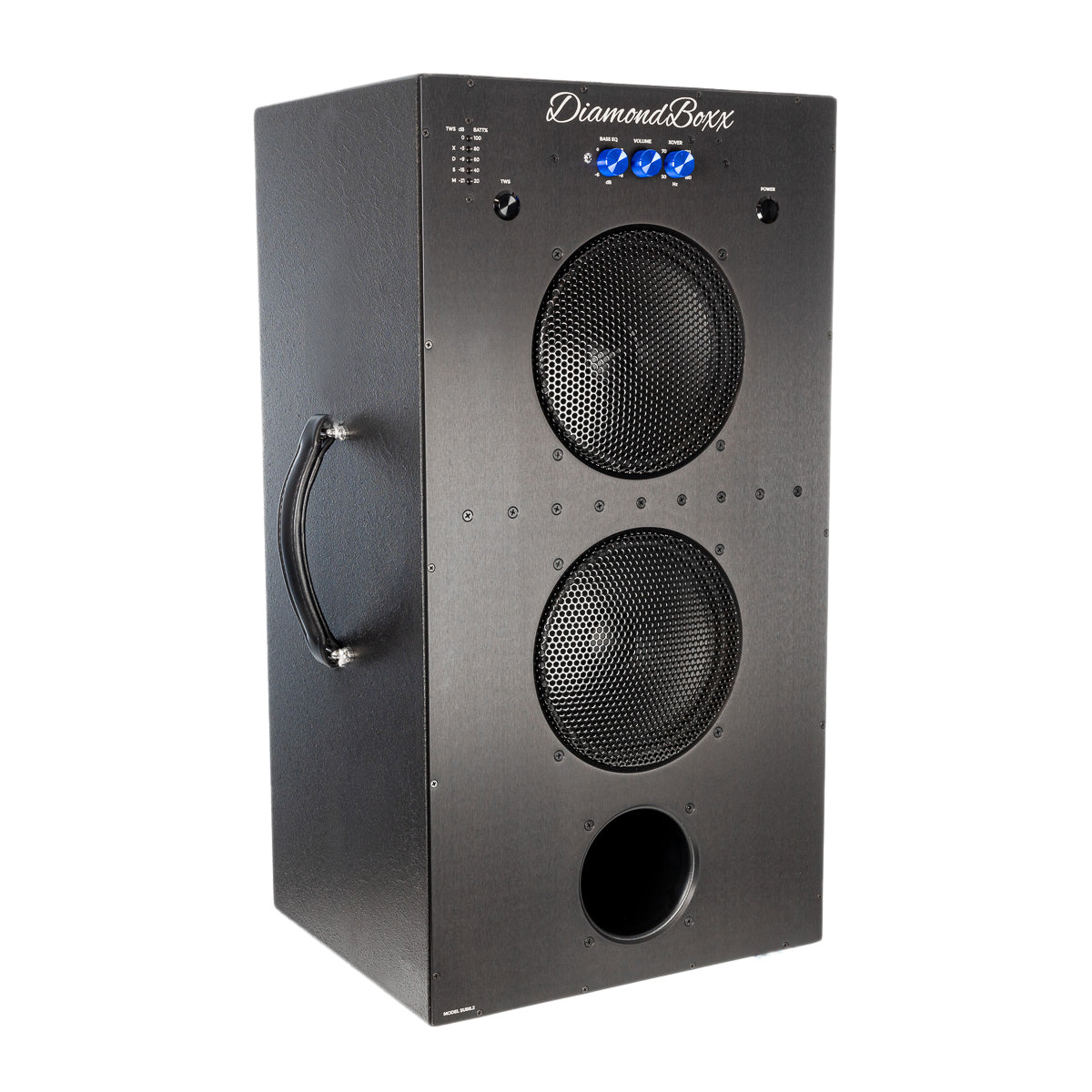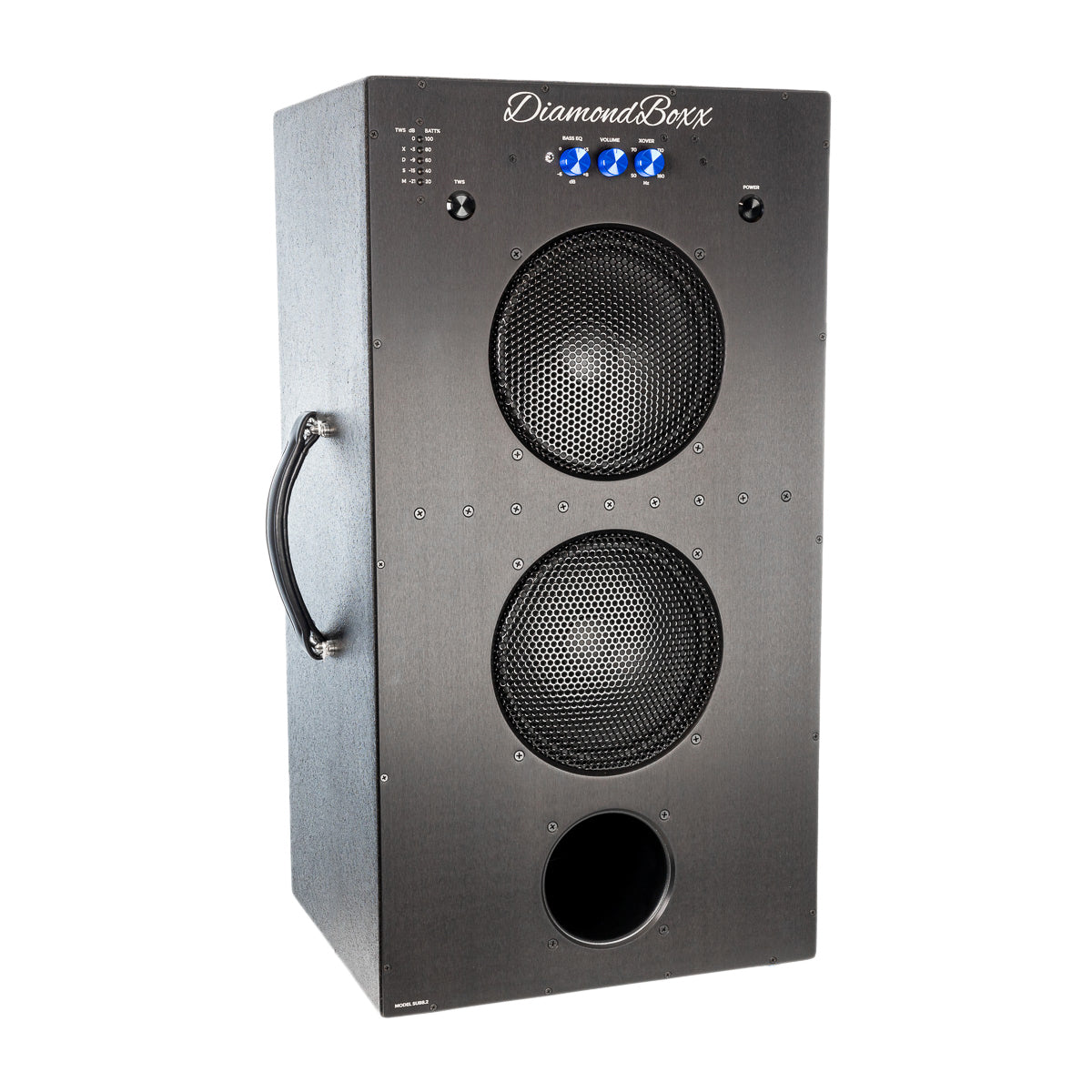 Testimonials





Great clarity, strong bass. sleek design good weight.

710 FUNK PLAYER 
This XL2 speaker is so good that right after I bought my first one, I purchased another. I also purchased the sub8.2 to go along with the XL2. Best speakers ever!! Don't hesitate! These speakers are not just another
purchase but an actual investment. I truly believe I could resell my setup
for more than what I bought it for!

Paul G
Seems to be a great product so far. Diamond box never disappoints.

Russell Sudbury
Sound is A ++! My brother bought one a while back and I knew I had to get one.

Rigo Guijosa
Amazing output and sound quality for the price, can't beat it!

Steven Robbin
Line output
Only issue with mine was line outputs do not properly work leaving the Bluetooth part of it useless, I have to use a splitter with main speaker to line in. Contacted customer service, but I also don't want to send it back and forth.
Do not buy until they guarantee shipment
It's been 3 months since I've ordered this sub and customer service keeps giving me the run around. "Oh the chips are not here, supply chain, blah blah blah" yet they keep offering sales on a sub that they can not deliver. Be very careful with your purchase. Until I get what I paid for, I no longer consider this company trustworthy.
As far as I know, this is a total scam. They tried to placate me with a "free" mini speaker, which I appreciate, however that doesn't come close to compensating me for the money and time that I've wasted on this company.
Outputs for high pass and full don't work properly
Definitely worth it..extra 🔊 bass