Regular price

Sale price

$ 7.99
Replacement Feet Kit Models M, M3, L, L2
Automatic 14-Day Risk Free Trial
DiamondBoxx Replacement Feet Kit (Fits Models M, M3, L, L2)
These are original replacement feet for the DiamondBoxx Model M, M3, L or L2. 
These can also be used an an accessory on Model XL and XL2 to be mounted to the side panels for using these speakers in a vertical orientation.
Kit includes 4 original feet and 4 original screws. 
MUST BE USED IN SAME EXACT LOCATION AS ORIGINAL FEET.  ANY DEVIATION FROM THIS COULD CAUSE INJURY, FIRE, AND DAMAGE TO PERSONS OR DIAMONDBOXX AS WELL AS VOIDING ALL WARRANTY. 
RETURNS
Returns are accepted within 14 days of receipt of product. Product must be returned in NEW condition.  Customer is responsible for shipping charges and insurance in sending the product to DiamondBoxx. There is a 10% restocking fee.
Share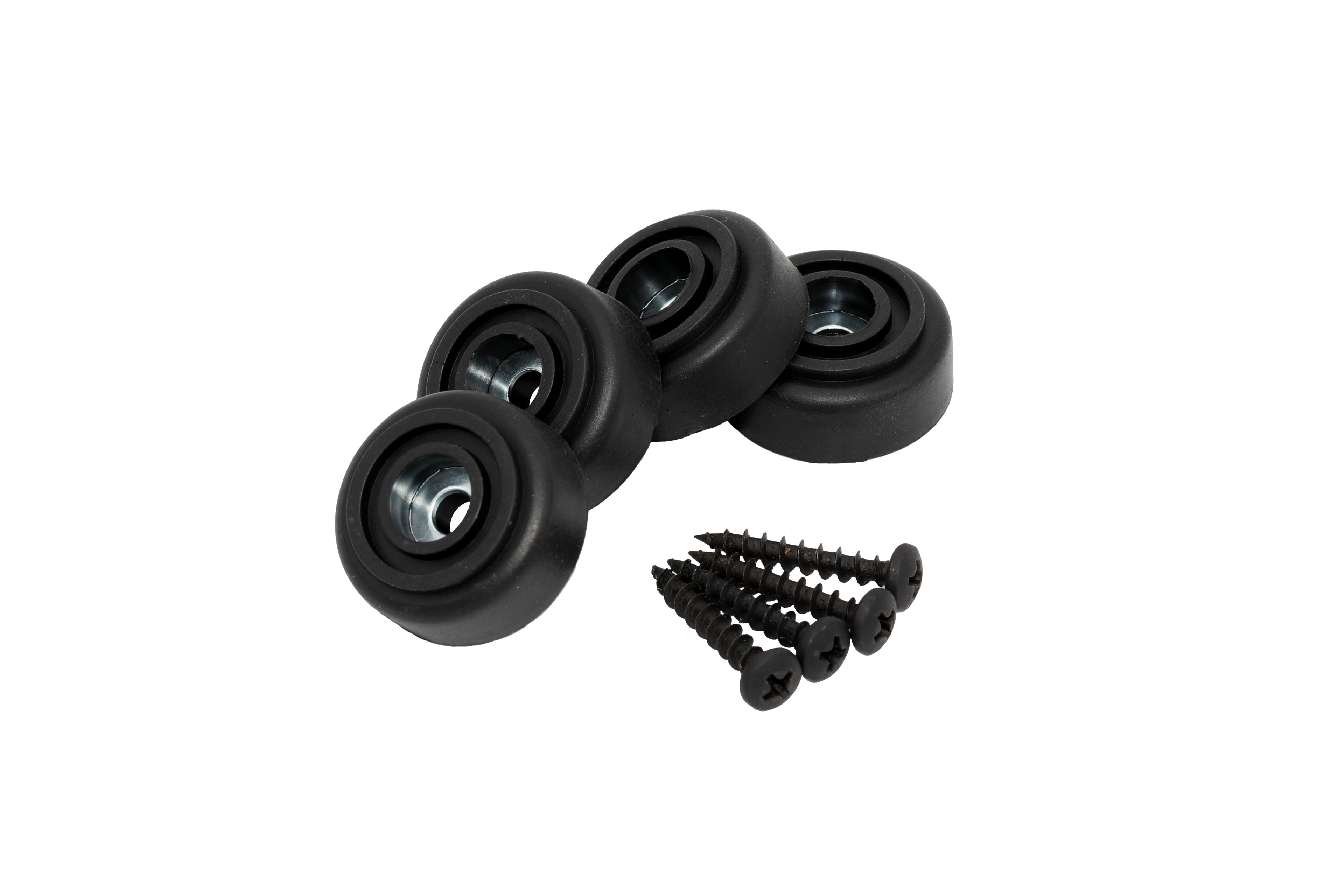 Testimonials





Great clarity, strong bass. sleek design good weight.

710 FUNK PLAYER 
This XL2 speaker is so good that right after I bought my first one, I purchased another. I also purchased the sub8.2 to go along with the XL2. Best speakers ever!! Don't hesitate! These speakers are not just another
purchase but an actual investment. I truly believe I could resell my setup
for more than what I bought it for!

Paul G
Seems to be a great product so far. Diamond box never disappoints.

Russell Sudbury
Sound is A ++! My brother bought one a while back and I knew I had to get one.

Rigo Guijosa
Amazing output and sound quality for the price, can't beat it!

Steven Robbin
Feet replacement kit
I think the additional foot pedals are a great idea , that add many options To the Diamondboxx speaker configuration, however I have a suggestion. It would be a better business practice to let the customer know that adding these foot pads would invalidate the warranty before we make the purchase. I only happen to find this out when I called about their installation instructions. Thank you
What can I say? I got my first XL2 in October. I just got my second one. There really is no comparison I can make for these speakers. The clarity, dynamic range, sound quality, volume and build quality are without equal. Listening to my music library is like discovering songs all over again as you can hear details you have never heard before on lesser speakers. The total lack of distortion at high volume is amazing. With one XL2 the listening experience was fantastic. With two XL2s, the experience rivals most any high end home stereo system, except that you can take them anywhere. For years we have sacrificed sound quality for portability. With the XL2 you sacrifice nothing. It is true that they are pushing the limit of being portable, but it is so worth it. Everyone who hears them are blown away. The Diamondboxx XL2 is music listening nirvana. Great product!