Regular price

$ 2,999.00

Sale price

$ 2,599.00
XX4 (The Double X) PREORDER for Feb 2024
Automatic 14-Day Risk Free Trial
Tony D'Amore hides out in his lab for a year and quietly reinvents the boombox that started the boombox revival. 

But first a little history..

Back in 2008 while attending ASU, Tony was underwhelmed by the sound systems at college parties, especially the pool parties.  At parties like the one below, you need big sound to power through the noise.

He and a friend made a pair of these to supply music at the events they attended.
Tony took it to a lot of parties and it always brought the fun. The party rockers would often tell him "You should make these and sell them." 

Fast forward to 2014 when he and best friend and business partner, Juan Rodriguez started a company and dropped the original DiamondBoxx Model L shown below. 
This is 2014, Venice Beach CA.  The skaters loved it.  You may have seen similar marketing today from other companies, guess they loved it too. 


Now for our 10th Anniversary we want to send it harder than Tony did back in college.  The game has changed since then and we are on top of it.

Model Comparison Chart - large
We are excited to announce the first-ever XX DiamondBoxx.  We call it the XX4.  It is the first member of our 4th generation of product.   
Loud Clear Wireless Sound Anywhere You Need It
Built-in subwoofer consisting of Four 8.5" rare-earth, neodymium magnet DVC subwoofers with 600 Watts RMS just for the subs.  Place this speaker on the ground and near a wall and you'll be rattling windows.

Two dedicated 8.5" midrange drivers with their own 120 Watts RMS amplifier.
Two brand new high-output neodymium tweeters with active magnet cooling, also with their own 80 Watts RMS amplifier

12 amplifier channels in total.  No muddy mids when the subs are hitting, clear highs always, and true discrete Left and Right amplifier channels for a wide soundstage projection.
The XX4 is a big, powerful, wireless, battery powered speaker system.  While big and massive, it is loud enough to replace a pair of dj speakers, an amp, a subwoofer and a bluetooth receiver, and do it all without needing to plug in to AC power.  It can play very loud with very deep bass, clear vocals and highs, on battery power for up to 26 hours on a single charge.
XX4 Stereo Expander Operational Description 
A total of 186 surface mount LEDs used in the gorgeous VU meters that are a throwback to Tony's original college speaker.  These are a trademark of Tony D'Amore's designs, seen here and on D'Amore Engineering's super high end car audio amplifiers as well as on some products he designed in the past. 
The Specifications 
Size- inches 
Bluetooth- Bluetooth 5.1 aptX HD with TWS 
Subwoofers- 4 x 8.5 inch NEO DVC 
Midwoofers- 2 x 8.5 inch NEO high output wide range
Tweeters- 2 x 1 inch dome, horn loaded NEO
Amplifier Power- 800 Watts RMS , Max 1200W 
Frequency Response- 32Hz - 22kHz  @+/ -3dB 
Weight- 65 lbs. 
Internal Battery- Lithium Ion 300 Wh, protected
Max Voltage- 16.8V  
Battery Life- Over 1000 recharge cycles 
Charging time (0-100%)  about 5 hours w/ 16.8V 7A charger   
Included Items 
DiamondBoxx Model XX4 
7A Lithium-Ion Battery Charger 
3.5 mm stereo audio cable 
User manual 
Proudly Made in USA   
XX4 Owner's manual 
Share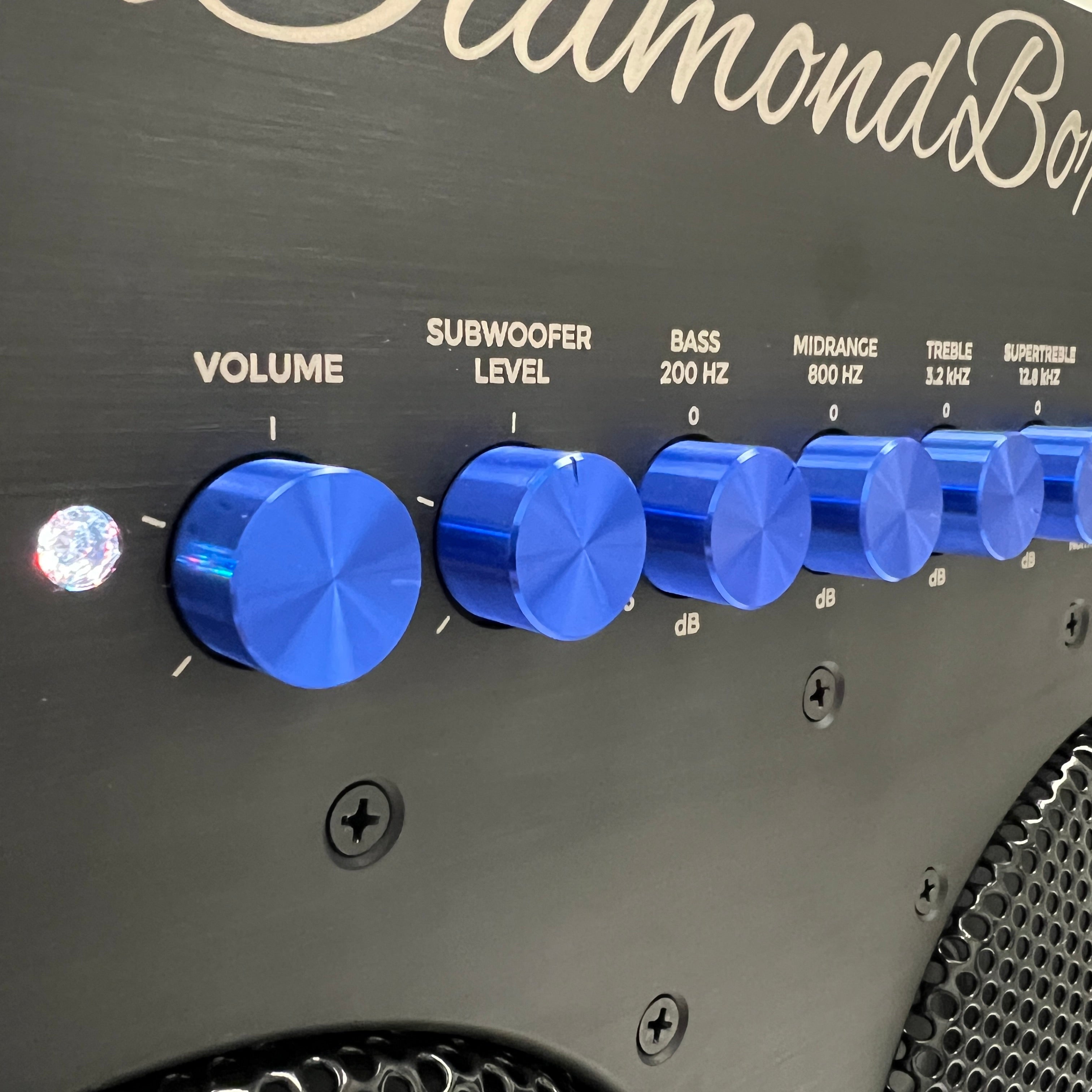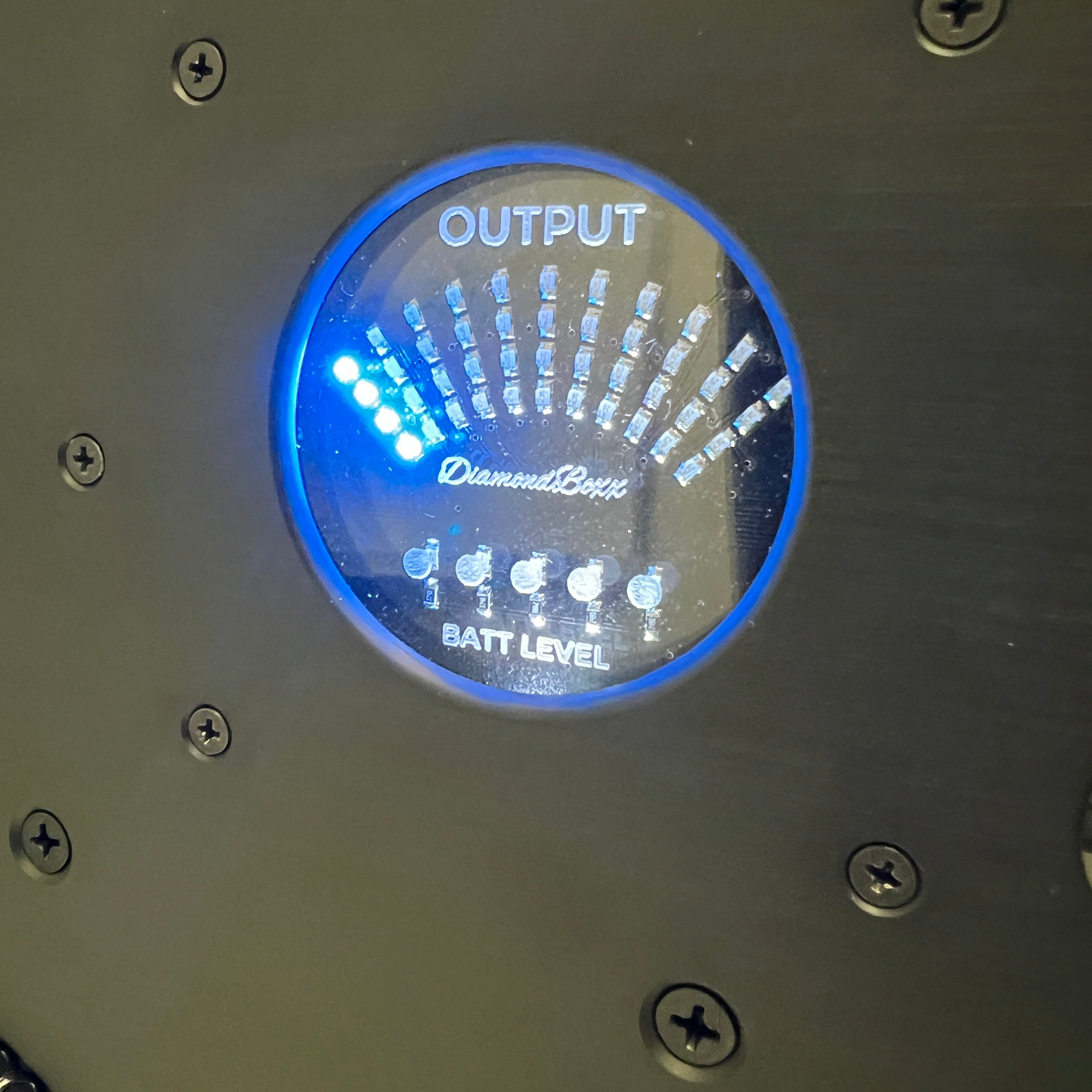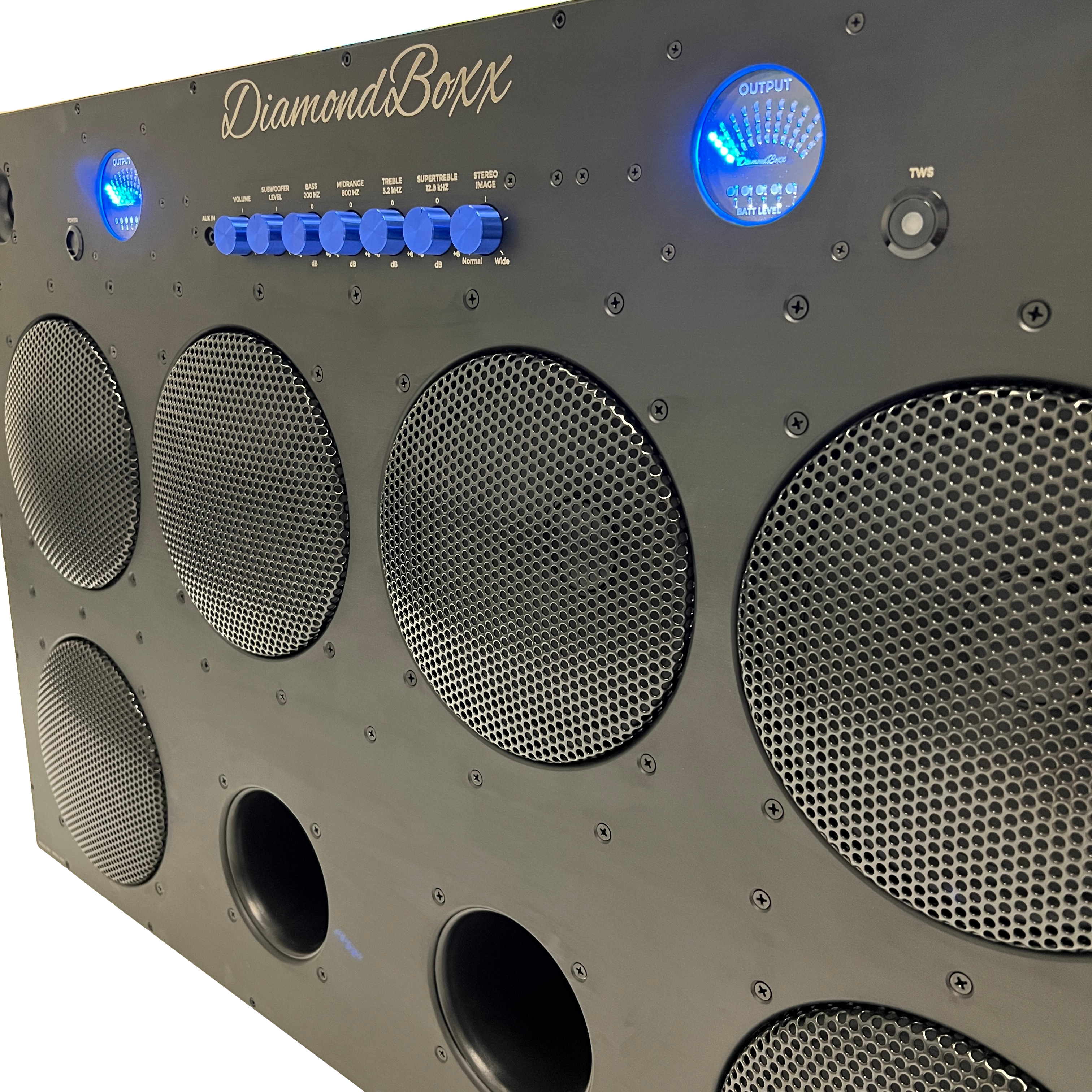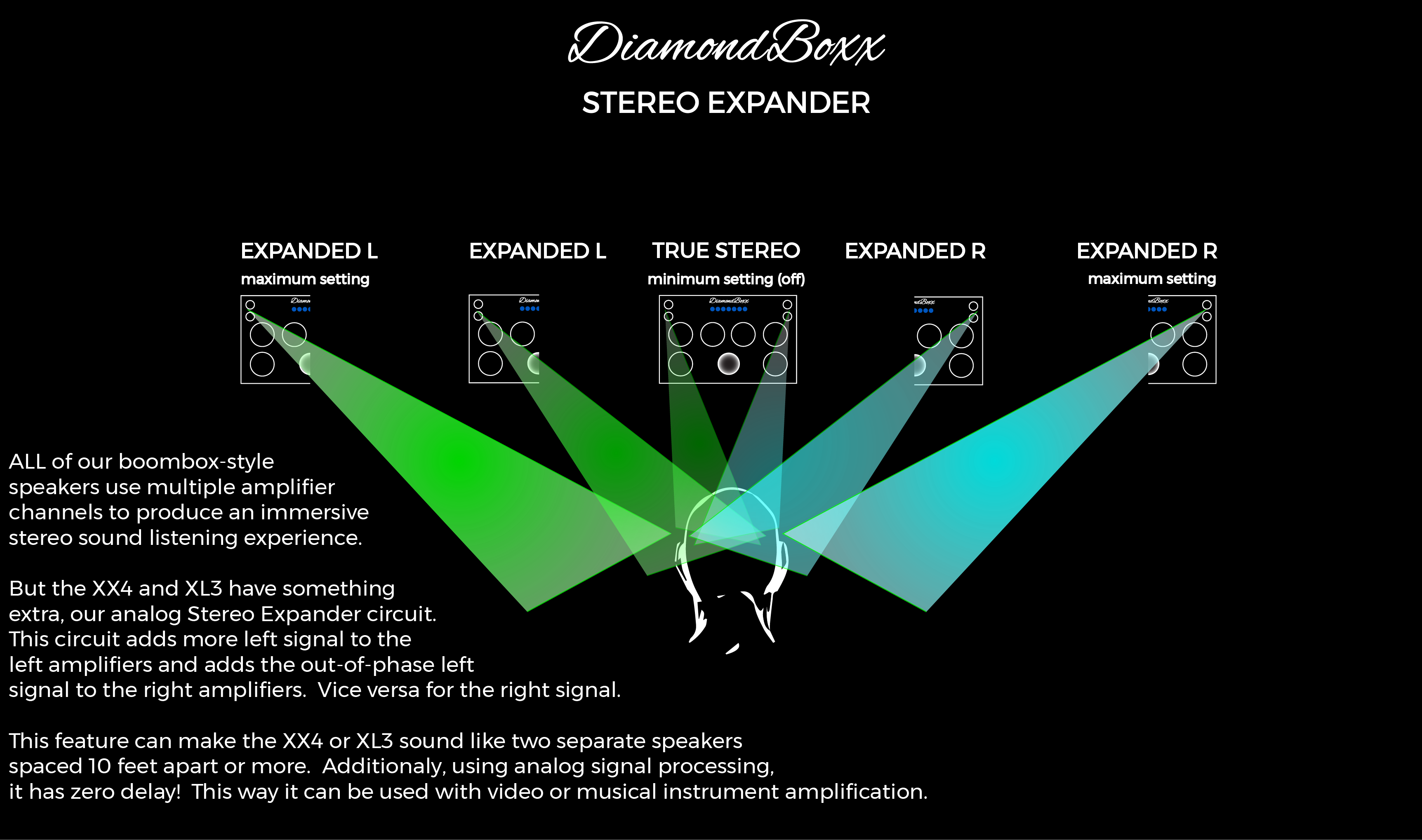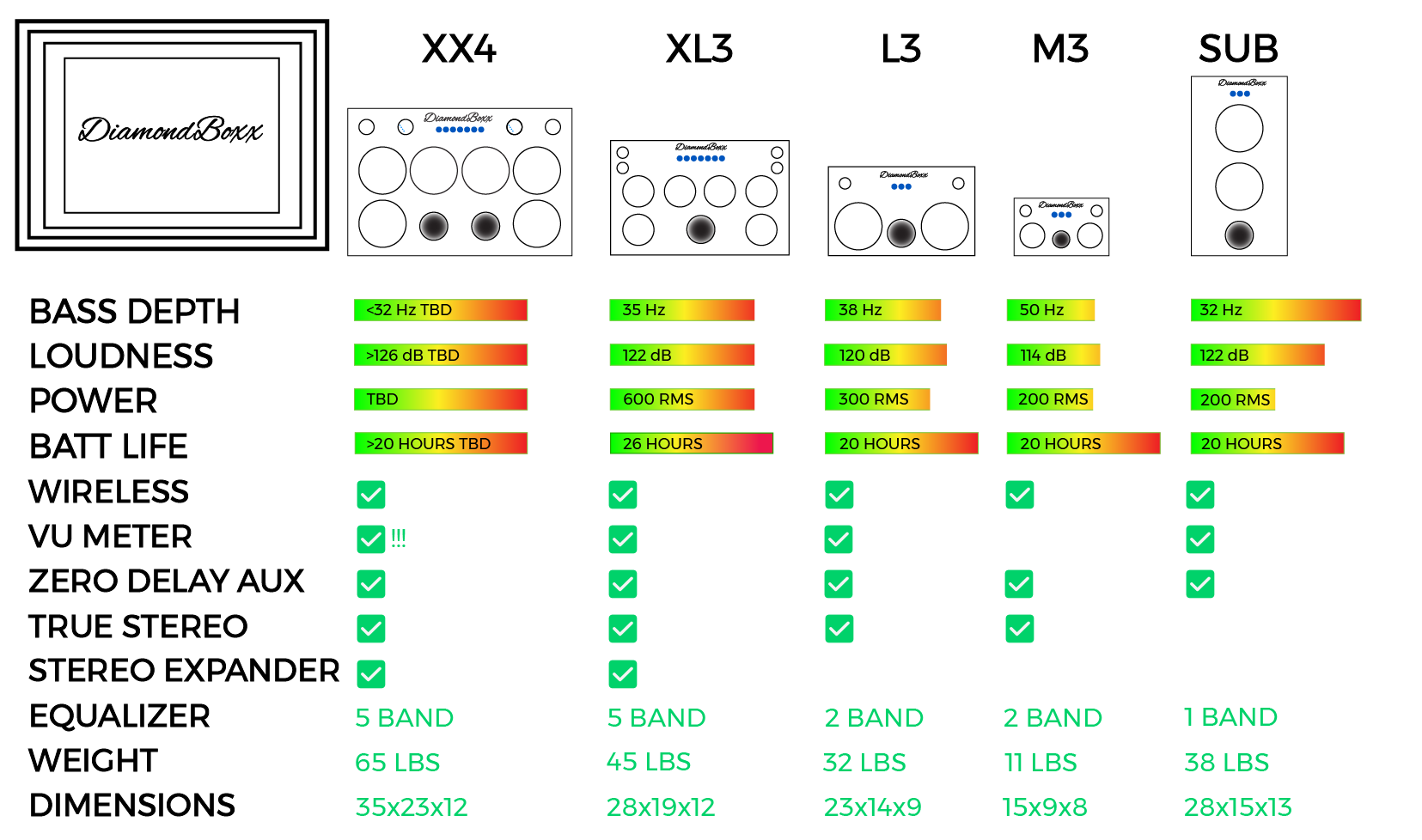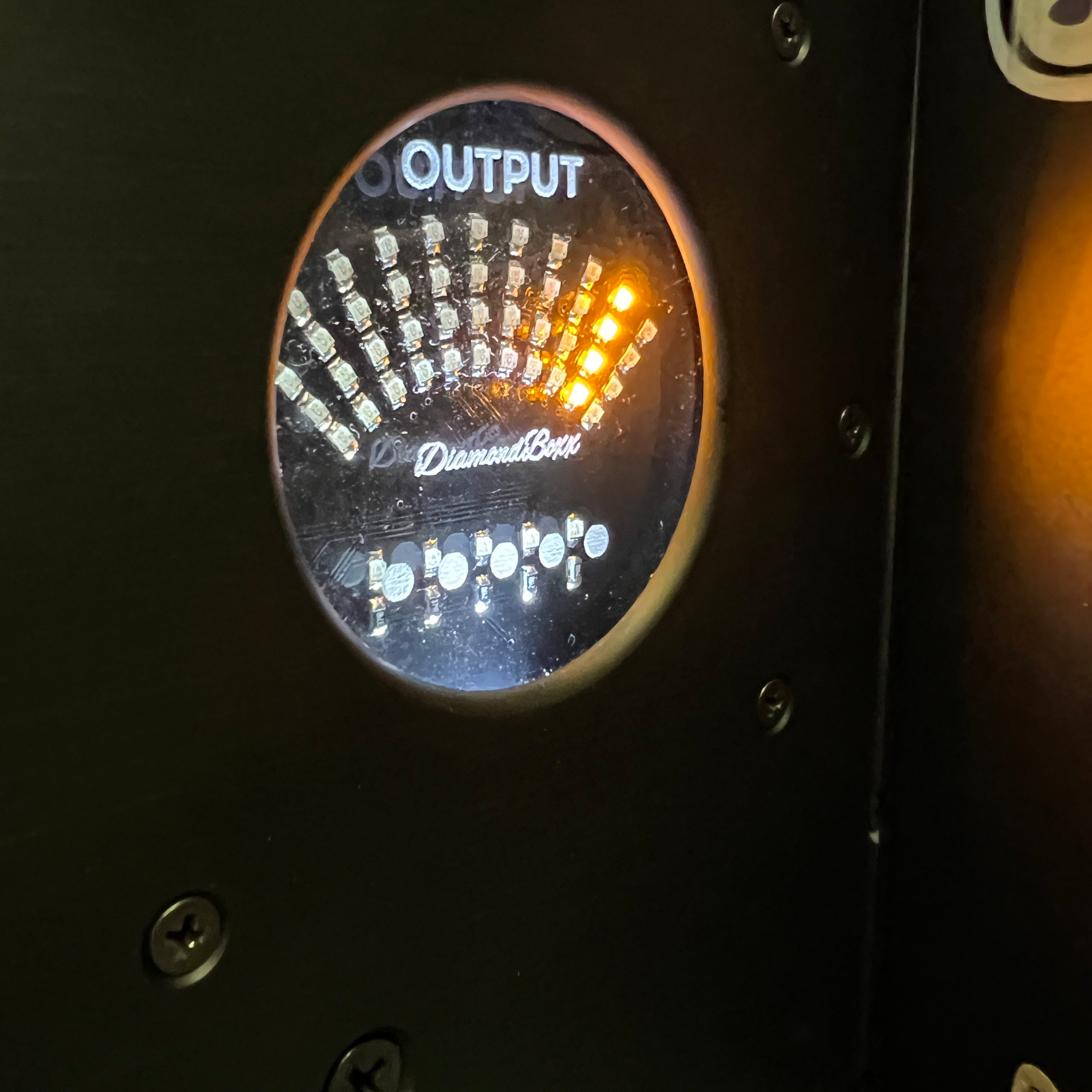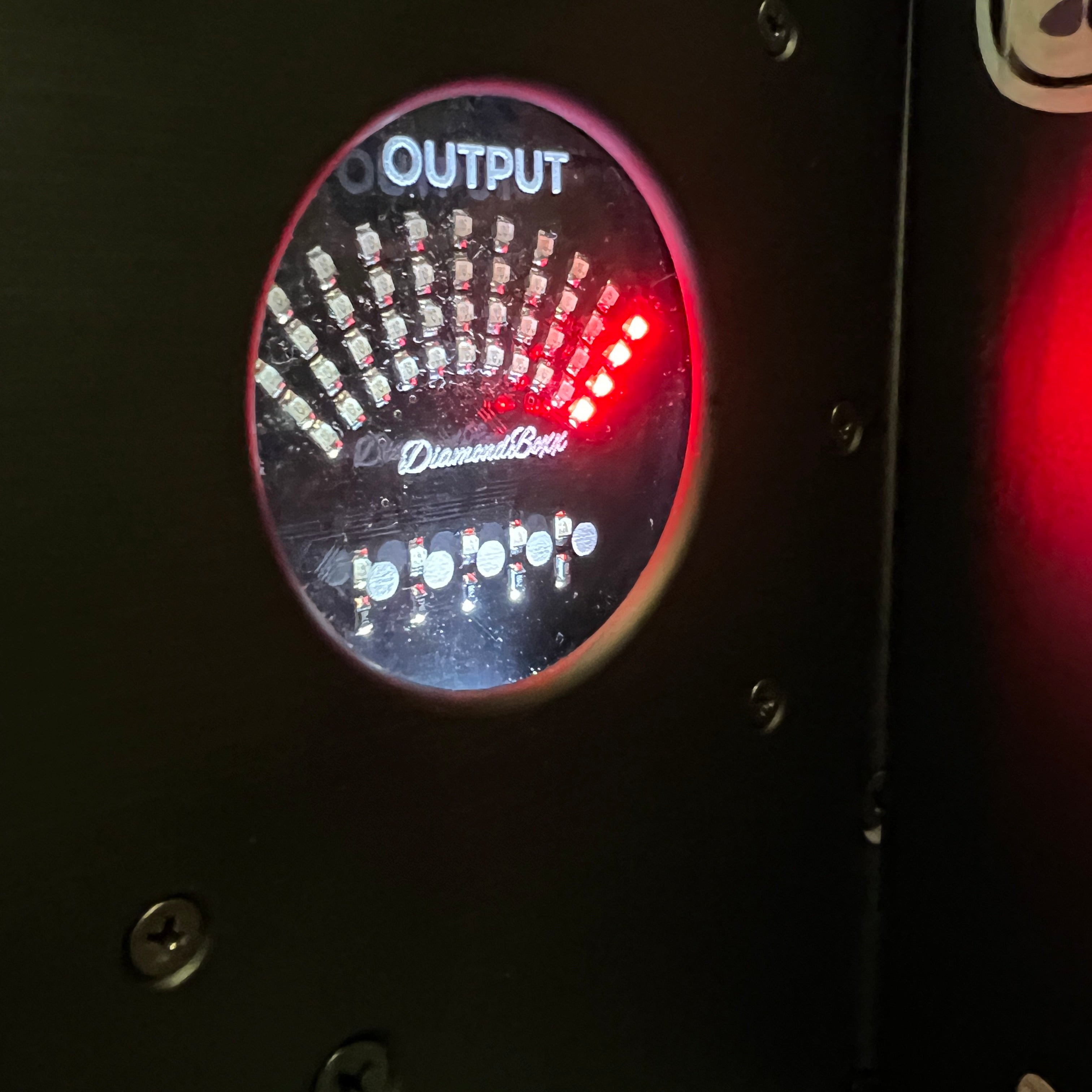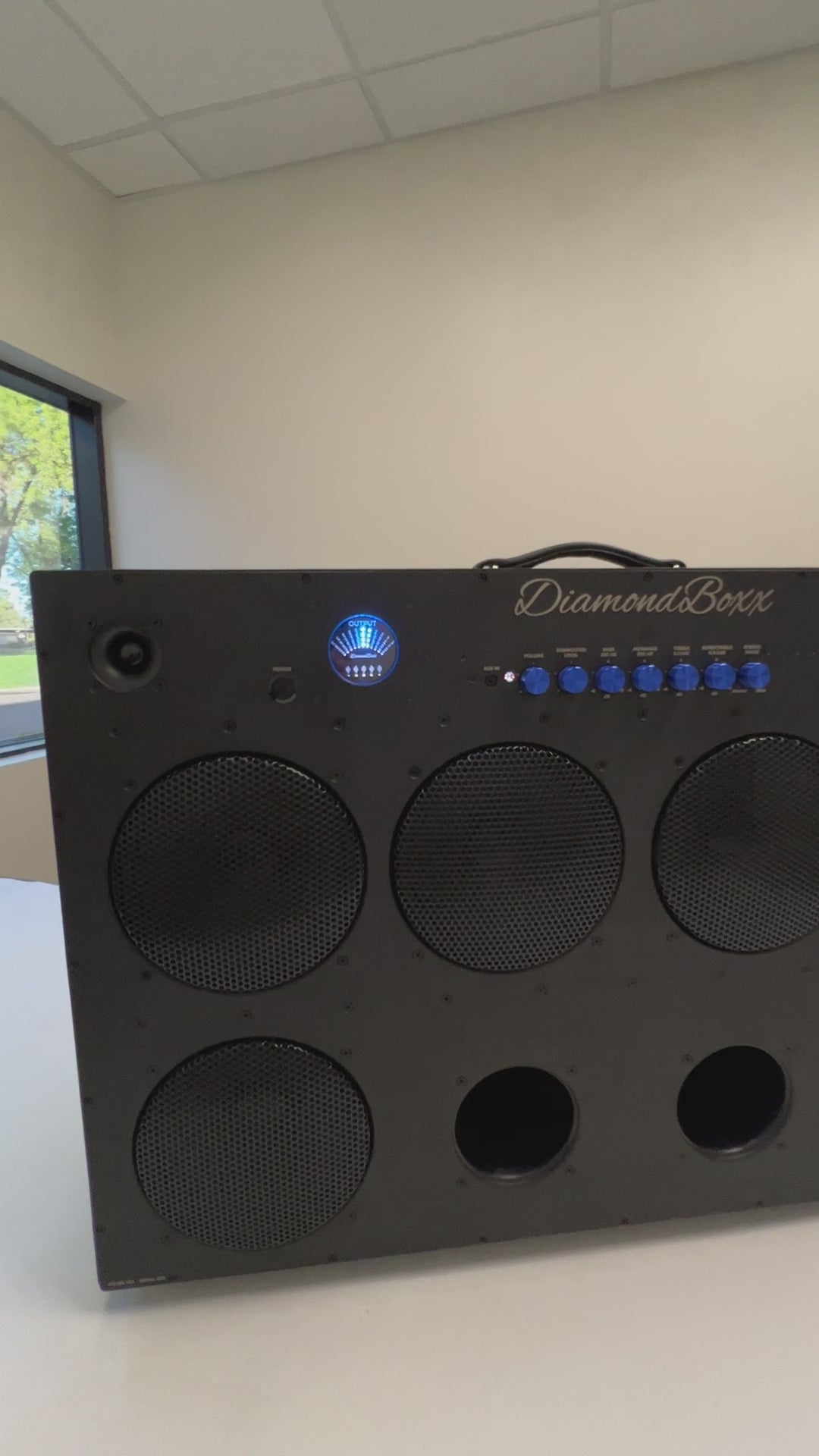 Testimonials





Great clarity, strong bass. sleek design good weight.

710 FUNK PLAYER 
This XL2 speaker is so good that right after I bought my first one, I purchased another. I also purchased the sub8.2 to go along with the XL2. Best speakers ever!! Don't hesitate! These speakers are not just another
purchase but an actual investment. I truly believe I could resell my setup
for more than what I bought it for!

Paul G
Seems to be a great product so far. Diamond box never disappoints.

Russell Sudbury
Sound is A ++! My brother bought one a while back and I knew I had to get one.

Rigo Guijosa
Amazing output and sound quality for the price, can't beat it!

Steven Robbin
FOR THE MONEY I HAVE TO PAY FOR THE NEW XX4 I SHOULD HAVE MORE COLORS TO CHOOSE THEN BLACK IM JUST SAYING